Online Ordering on KMOCoffee.com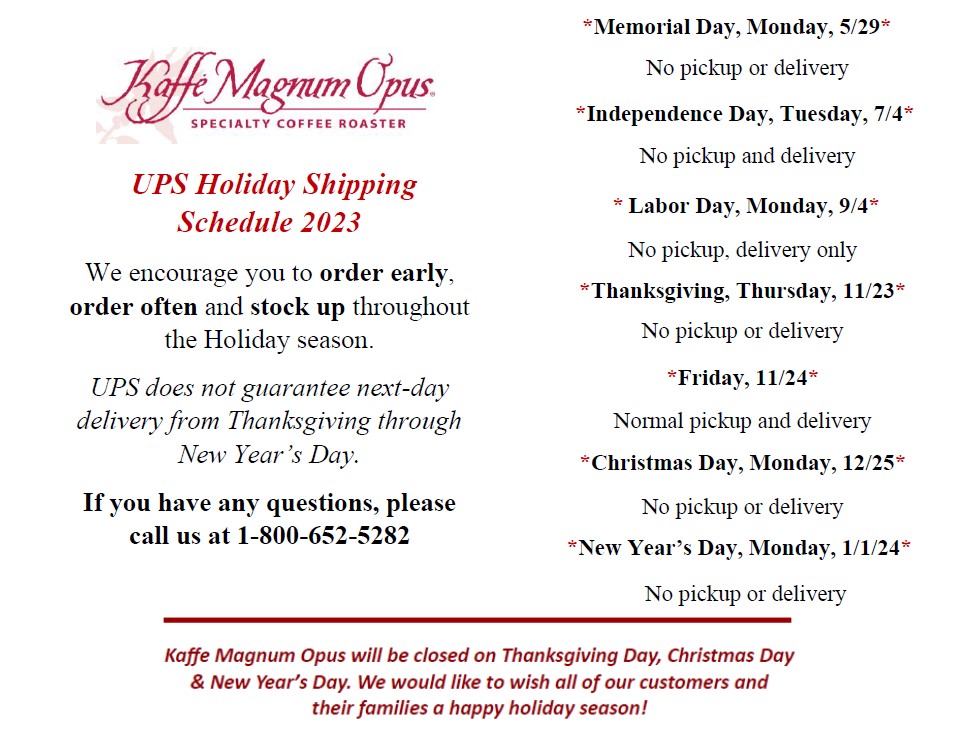 We are always happy to take your orders over the phone but most of our customers enjoy the convenience of placing their coffee orders online.
Kaffe Magnum Opus does not accept international orders.

Convenient!
Place your order anytime, 24/7.


Saves Time!
We'll create your custom re-ordering page that includes coffees you order most frequently.


Saves Money!
2% savings on every order.


How to Sign Up:
Please email your sales representative: Adam Lees and let him know your interest in setting up an online ordering account in

your company name. Custom pages are also available to make re-ordering quicker.

Home | Contact Us | Links | Privacy Policy
© 2019 Kaffé Magnum Opus - All rights reserved.